M.I.H. Records
music distribution| artist promotion
mihrecords south africa is your one stop music publishing|distribution|record label.
we are commited to the best representation possible of artists and bands.
our
a&r
department
is constantly on the look-out for
fresh talent
and
we promote our artists 24/7.
mihrecords south africa is one of the fore-runners of music recording, promotion,publication, distribution, and artist promotion in south africa.
midi file creation| audio backing tracks| custom backing tracks
at mihrecords south africa we create customised professional midi and audio backing tracks for artists and bands. we also compose and produce music for radio/tv and the film industries.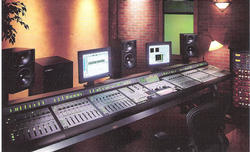 Music Recording and Production
midi file| mp3| karaoke| audio downloads
at mihrecords south africa we have a dedicated site for our music downloads and offer immediate downloads of music in all formats.
our database is updated daily and all downloads are of the highest quality.
we have a special offer on the latest cd by mark haskins Nightride at $10.00